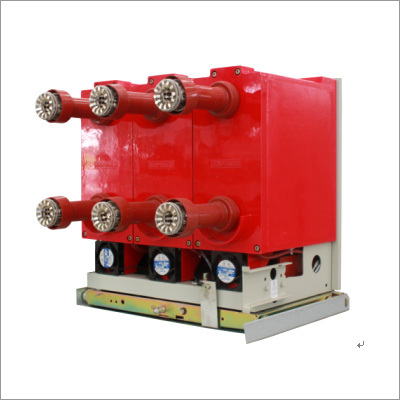 MSS Soft Start Module
Product Code : 01
Product Description
MSS Soft Start Module
Product Overview


The precisely designed MSS Soft Start Module with solid body comprises of necessary components like integrated thyristor, bypass vacuum switch and trigger control system. Automatic operation is one of its main attributes.
MSS activates conduction angle of thyristor to suit different current and voltage needs of motor at its starting phase. This procedure is effective in managing output voltage of motor by MSS. In order to suit specifications of pre-set starting curve, MSS helps to raise terminal voltage of motor so that the motor for its uninterrupted starting. Trouble free starting of motor prevents generation of mechanical as well as electrical shock to motor structure, attached machinery and grid. Any motor achieves its normal speed after completion of its starting phase. Prior to the completion of this phase, the bypass vacuum is switched on. MSS activates fault safety mechanism of motor depending on the functioning of motor. Gradually the momentary power of the motor is cut off by MSS.
Any standard grade MSS is designed as per the design of high voltage KYN 28 cabinet for effective execution of soft start process and switch controlled operation. In short, the design of MSS is the combined structures of soft start cabinet and switch cabinet.
Application
The utilization of MSS modular soft starter can be noticed in industries involved in machine production, power generation plants, chemical processing, petroleum, steel plants and cement manufacturing. This starter ensures trouble free execution of machine controlling, soft starting and soft stop phases of asynchronous starting synchronous motor and asynchronous motor with squirrel cage design. Moreover, it helps to extend service life of machine by improving their safety attributes.
Working Environment
Upper limit < 50°C (<35°C for average daily temperature), lower limit > -15°C;
Humidity: < 95%; Altitude: <200om;
The storage space of this MSS should be free from toxic gas and flammable dust.
Perfect for indoor set up purpose, it should be installed in such place which is away from the source of ignition or fire. The offered MSS should not be exposed to any kind of shock and vibration.
Unique Features
Standard module:
The MSS can be connected with any standard model of KYN28 cabinet breaker room directly.
Small Size :
Its structure is the perfect blending of switch cabinet and start cabinet.

Easy operation:
The human machine interface of MSS is easy to comprehend.
Safe and reliable
The provided soft start module with self patented design is capable of dealing with electrical isolation related complications of radiators. Featured with pole shaped sealed structure, its main circuit operates independently. Its interlocking system conforms to industry laid out preventive specifications of soft start module.
Free maintenance:
Featured with sturdily built enclosure, this system is free from maintenance charge.
Technical Specifications


Item

Parameters

Rated Voltage

3.3~11kV motor (according to specific requirement)

Bypass rated current

630A

Motor Current

0~100A

Motor Power

<11kV/3150kW, 6.6kV/1600kW, other module according to motor current

Motor Type

Three-phase squirrel-cage motor or winding motor, asynchronous start synchronous motor

Operating frequency

50HZ/60HZ+2HZ

Phase Sequence

Can work in any phase sequence

Control Power

AC 220V+10%

Operation panel

480x272 touch screen

Insulation voltage

AC 35000V/1 min.

Cooling

Forced air cooling

Start time

When 25 °C and rated current < 100A, each hour start time < 4, min. time interval: 10 minutes

Protection function

Start protection: over-current protection, over-voltage protection, under-voltage protection, imbalance current protection, start over-time protection, bypass vacuum switch closing fault detection

Operation protection: over-current protection, over-voltage protection, under-voltage protection, imbalance current protection, bypass vacuum switch closing fault detection; (optional, usually operation protection exit during running

Start Method

Ramp voltage start, constant time start, current limit start, soft stop start

Soft start time

0~100S, adjustable

Soft stop time

0~60S, adjustable

Output voltage

20%~100% adjustable (by changing the trigger time)

Current limit

IIe~5Ie, adjustable

Interface

RS-485, default supports Modbus; Profibus can choose

Temperature

Working: -15°C ~+50°C, storage: -25°C ~+70°C

Humidity

<95%, no condensation

Altitude

<2000m
Product Selection Table
Table 1 MSS module selection


| | | |
| --- | --- | --- |
| Modul | Rated voltage kV | Suitable motor power kW |
| MSS1-500 | 3.3~11 | 500 |
| MSS1-710 | 3.3~11 | 710 |
| MSS1-1000 | 3.3~11 | 1000 |
| MSS1-1250 | 6.6~11 | 1250 |
| MSS1-1600 | 6.6~11 | 1600 |
| MSS1-2000 | 6.6~11 | 2000 |
| MSS1-2500 | 11 | 2500 |
| MSS1-3150 | 11 | 3150 |
Structure Size
Table 2 control display installation (installed in the cabinet door)


| | |
| --- | --- |
| Item | Specification |
| Appearance size | 139.8*97.8*22.2mm (L*W*H) |
| Hole size for installation | 129.3*87.3mm (L*W) |
| Depth for installation | 22.7mm(the maximum depth, when installing the connector) |
| Accessories | Waterproof pad, card pieces |